OLIVE GREEN 2 U
Olive Green's web platform make order easier.
Purchase online now with Olive Green 2 u NOW.
  About Olive Green
Olive Green ( M ) Sdn. Bhd (1328751-V ) is established in the year of 2019.
Olive Green is an exclusive sole agent for DALAN products in Malaysia.
Olive Green is currently focusing on variable High Quality Beauty & Personal Care products at an affordable price. Olive Green's products are totally pure , natural and suitable for all types of skin. It is compliance to Ministry of Health Malaysia and National Pharmaceutical Regulation Agency ( NPRA ) guideline.
Olive Green is now looking for agents who are interested in Olive Green's products or purchase for family use.
kindly call / email to contact us with following details:
Tel: +603 5518 0081
Mobile: +6011 5779 6205, +6011 5779 6207
Email: [email protected]
Fb: olivegreen2u.com
Instagram: olivegreen2.com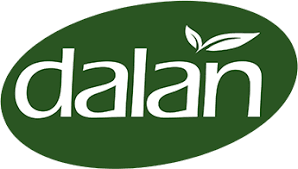 Dalan's History
The foundations of Dalan quality were set by Hamdi Dalan in 1941 in a workshop in the Namazgah sector of Izmir, with the production of Dalan brand traditional 100% pure olive oil soap. Dalan family transformed this workshop in 1976 to Dalan Kimya Endustri A.S. In 1981 Dalan started modern soap and glycerine production in its new Pinarbasi facilities in Izmir and in 2006 started cosmetics production.